The most flexible
standard software in
corporate learning management
We offer highly flexible standard software for use as a

learning management system

(LMS),

seminar management

or

e-learning portal

.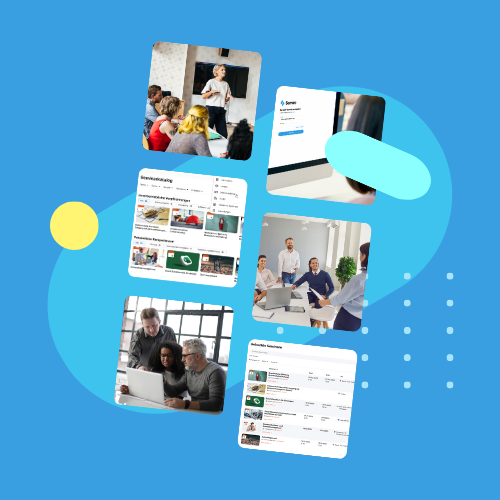 These companies trust in U2D
What is U2D Semiro?
U2D Semiro is the standard software in corporate learning. As such, it offers all the usual features from the LMS sector and beyond. With U2D Semiro you can cover every aspect of learning and knowledge retention.
Our solutions for corporate learning
Organization and process optimization
Participant and trainer portals

Address your different target groups optimally via different frontends.
Automation

Save a lot of time by automating workflow processes.
Reporting und analytics

Always keep an overview with meaningful reports and analyses.
Consulting, training and process optimization

Let us accompany you reliably in order to successfully optimize your learning management.
Plan an event

With the event planner, you can easily plan upcoming events. This gives users an overview of learning material and dates.
Learning management and development
Learning Management System (LMS)

Use U2D Semiro to administer and manage your seminars and training courses.
Planning management

Create needs-based planning scenarios and display them graphically.
Resource management

Manage your resources such as trainers, rooms and technical equipment.
Skills and competency management

Record the competencies of your employees and develop them further.
Learning paths

Support the further training of your employees with individually tailored seminars and training courses.
Interactive learning platform

User generated Content

New knowledge can be preserved quickly with different content.
Learning Experience

Promote know-how within the company through an interactive learning experience.
Messages

Employees can make their own contributions, comment, recommend and rate.
Forum

In the discussion forum, group members can discuss and exchange information on specific topics.
Gamification

With the help of points, leaderboards and badges, learners are motivated to achieve individual or collective learning success.
The U2D Semiro feature catalog
Hosting, on-premises, cloud capability
CI conformity, adaptation to CIe
Content integration
(e.g. SCORM-Player)


Content management System
Integration of online conferences (e.g. GoToWebinar)
Master data management and synchronization
Recording of requirements
Training catalog
GDPR compliance:
Anonymization,
Pseudonymization, deletion


Signing, electronic attendance recording


Surveys, feedback, ratings


Live voting


Chat function, chatbot, smart companion


What sets U2D Semiro apart?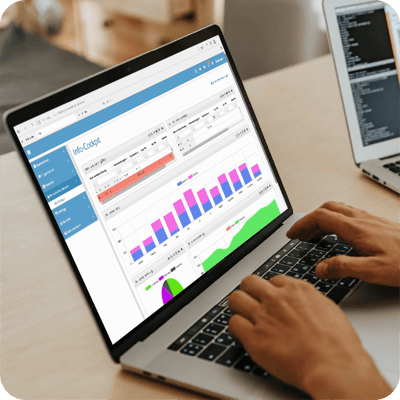 Customizing
Due to its modular structure, the powerful web application can be easily and flexibly adapted to your individual processes and needs.
Interfaces
With U2D Semiro, embedding in system landscapes, room planning systems, Outlook, HR and CRM is always guaranteed.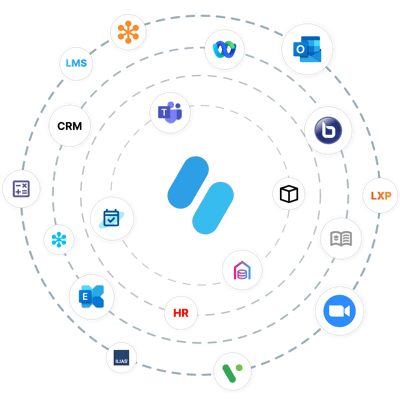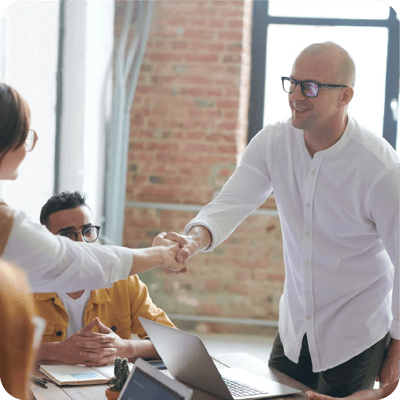 Sparring partner and reliable companion
With us you can question learning processes together and continuously optimize them with a permanent contact.
Data protection and data security
Whether in the data center in Nuremberg (Germany) or on premise, we guarantee the security of your data.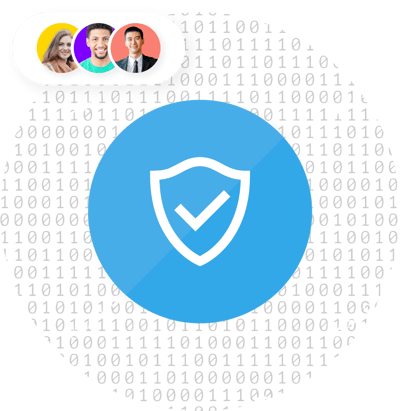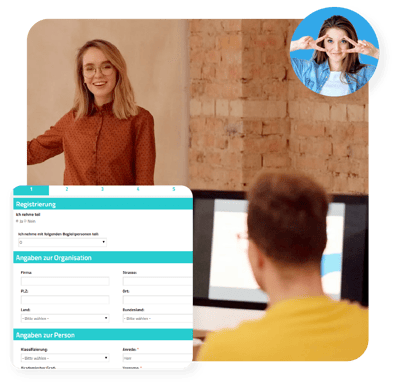 Variety of formats
Our application supports the main formats such as face-to-face events, e-learning, blended learning, instructions, webinars and virtual classrooms.
Flexible time frames
One day, several days or several years. The time frame can be adjusted flexibly.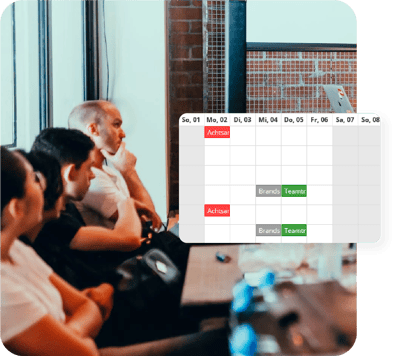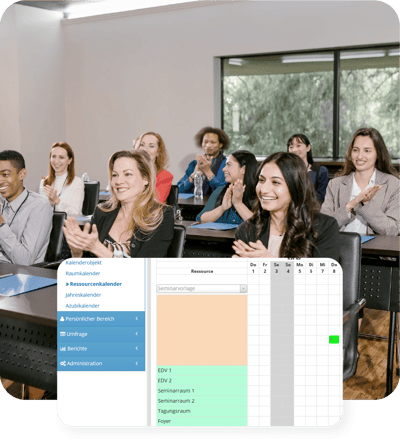 Industry focus
Public administration, authorities, offices, corporates and large corporations benefit from our solution competence.
"

In contrast to the Semiro-backend, which encompasses

the complexity of seminar organization

and places particular emphasis on

functionality, flexibility and automated processes

, our main focus for the frontend is on a visually appealing, contemporary presentation and maximum

user-friendliness

.

"
88.465
Seminars and trainings per year
607.704
Participants per year
U2D Semiro in use case at the ÄKWL
"At the end of 2019, U2D Semiro, the most flexible standard software in learning management, was introduced at the Westphalia-Lippe Medical Association. In addition to the standard components for seminar and participant organization in the backend, a training catalog and a store system for the frontend were also programmed. This made it possible to manage the more than 30,000 customer accounts clearly and provide participants with easy access."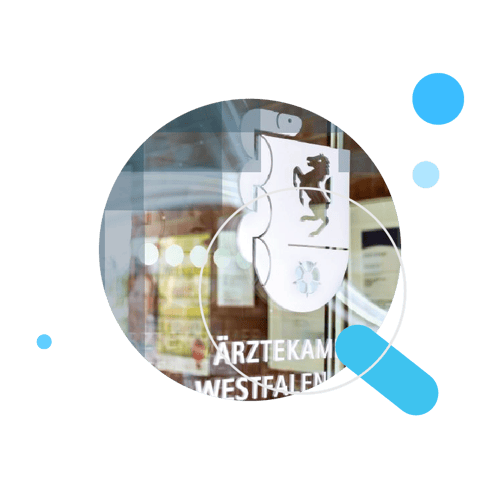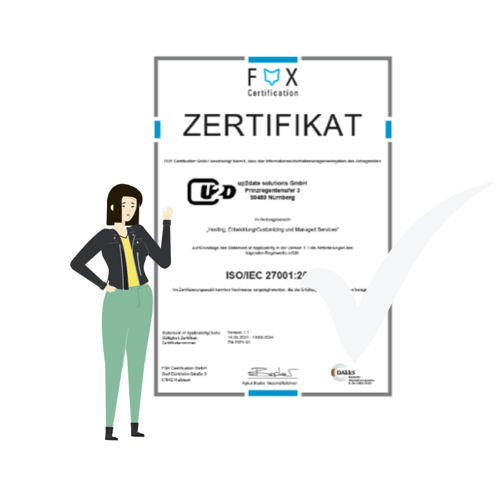 ISO 27001

Protecting the
confidentiality, availability and integrity of information
has always played a major role for U2D. In order to meet the high standards we set ourselves, we have had U2D certified according to
ISO/IEC 27001.
The focus of the certification was on the core areas of the company:
hosting, development/customizing and managed services
.
For further questions please do
not hesitate to contact us!